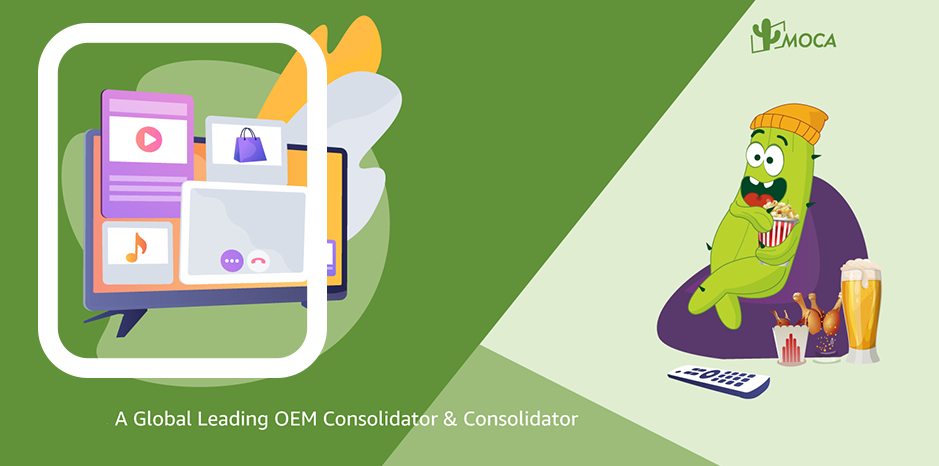 In 2023, Connected TV (CTV) will embark on a new era of efficiency for advertising. TV has been a mainstay of advertising for many years while the advent of connected TV has fundamentally changed the nature of television advertising and how success is measured. The data of Interactive Advertising Bureau shows it is estimated 73% media buyers and advertisers are shifting their budgets away from linear TV to CTV and OTT. According to IAB, CTV is expected to lead 2023 digital media spending with 14.4% YoY growth. In India, by 2027, brands will spend $395 million on CTV advertising.
To understand how CTV shapes digital advertising, it is important to understand the difference between traditional TV and CTV. A traditional TV or linear TV is the classic system with scheduled TV programs airing on the original channel, through which viewers can only watch content at specific times that's available only on particular channels, while CTV is an internet connected TV device. With CTV, user is able to watch linear TV content and stream video based on personal interests and subscription at any time they want. In this way, CTV offers interactive solution for brands with track-able data and analysis, making placement more cost-effective.
There is another TV available in the market: OTT. Many users are confused CTV with OTT. The simplest way to differentiate the two is: OTT is a way to deliver video content while CTV is an internet connected device to watch the content. In terms of adverting, OTT can help widely cover audience as it is available in different devices. It is a double edged sword as wide coverage will result high placement cost due to same user may appear in different devices. CTV doesn't have such problem as it targets users with unique ID based on device, making spending more effectively.
In recent years, Indians have had an insatiable appetite for video content. According to WeareSocial's Feb 2022 India report6, 95% of Indians watch videos weekly, 97.2% stream TV content online, and 54.5% watch streaming TV as a percentage of total TV time. A study by Bain and Company revealed India's online video user base had scaled to over 350 million people, growing 24% between 2018 and 2020, nearly twice as fast as China and Indonesia.
Younger generations are particularly fond of the connected TV, while Traditional TV is becoming increasingly associated with older age groups. According to 2021 Global Video Advertising Market Trend released by Emarketer, in APAC, CTV audience age at 32 on average.
As per KPMG, India TV penetration in 2022 stood at around 70%, including 87% in urban and 61% in rural households. Another prime factor for the growth of CTV is the affordable smart TV brands available in the market. The market is dominated by MiTV, followed by Samsung and LG.
Kantar report also showed there will be 900 million internet users in India by 2025 led by rural user growth. A substantial amount of growth in TV households is anticipated to stem from the rural markets, including 61% penetration contributed by all rural households. According to KPMG, this growth will primarily take the form of both Pay TV and Free to Air (FTA). All indications point to DD FreeDish reaching up to 52-55 million households, while an augmented offering of fresh content and increasingly reasonable prices mean more households than ever are expected to subscribe to Pay TV services, creating a host of attractive opportunities for advertisers targeting a broader consumer base.