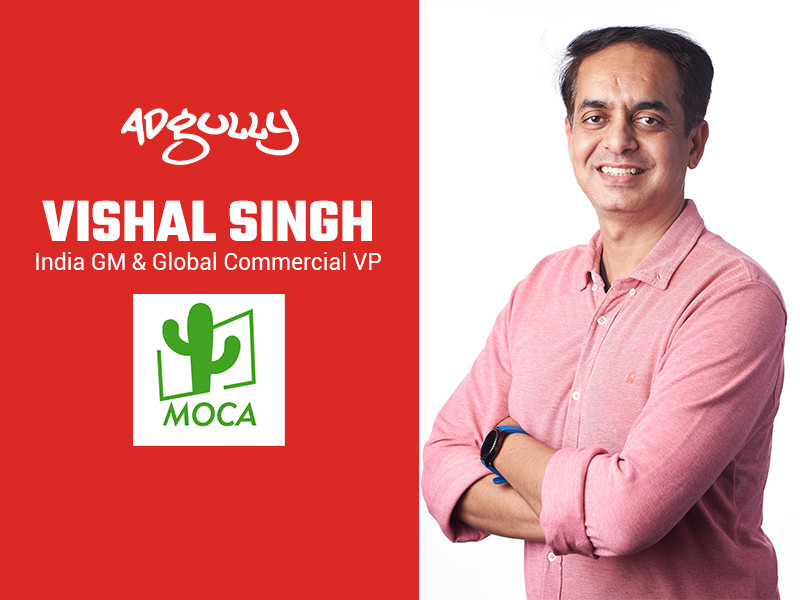 The pandemic times have made the world adopt digital equipment at a faster pace to sustain businesses in such unprecedented times. Total worldwide smartphone shipments grew 12% in Q2 2021. For brands, there is a great opportunity for utilizing Original Equipment Manufacturer (OEMs) as they offer an extra amount of clean traffic to optimize app developers' marketing plans. Handset consumer behaviors suggest that 50~70% of users use OEM App Stores to download various apps because they provide easy ways for users to download apps without making any account registration and supports one click to download a pack of apps. That's why OEM app-store marketing is the new trend among app developers.

Established in 2012 with a protocol enabling the distribution of content over the existing in-home coaxial TV cabling, Moca Technology is one of the largest OEM consolidators across the globe. The agency has collaborated with global top publishers for branding advertising and ensures ROI for performance campaigns with in-house ad platforms and anti-fraud tools. It assists brands to penetrate untapped markets in localizing, branding and innovating. Moca has been working directly with more than 500 brands across all categories for years, providing a customized shortcut for advertisers to be the top of mind name for their audience. Moca provides the service to shorten the app uploading process, reduce the risk of rejection, control the cost and provide value-added services for branding on OEM traffic. It also helps advertisers to customize an innovative and contextual advertising solution and make their brand top of mind to the potential audience.
In an exclusive interaction with Adgully, Vishal Singh, India GM & Global Commercial VP, Moca Technology, speaks about the mission and vision of Moca, new normal for the mobile marketing industry, Moca's insights on solutions to provide customized shortcuts for advertisers, and a lot more.



What has been the mission and vision of Moca Technology? What is its USP?
At Moca, our vision has been to be the most trusted and reliable partner for marketers/ advertisers in providing a one-stop solution, by improving efficiency and effectiveness in communications across all OEMs and Top publishing platforms. We endeavor to help them reach relevant target audiences and create a top-of-mind brand recall.
As Moca is one of the largest OEM consolidators across the globe and an advertising innovator, it is our earnest effort to help advertisers to make innovative formats and combinations for contextualized promotion, we are always committed to providing a customized shortcut for advertisers to be the next Unicorn.
Furthermore, we have a wide range of mobile marketing solutions, including user acquisition on OEM, branding solutions as we are partnered with global top-ranking apps in the Asia market such as Camera 360, CamScanner, Tiktok, WeTV, iQiyi, WPS, BeautyPlus, etc. We also have a re-engagement solution to nudge inactive users to engage with the app again, which is a super cost-effective way to help advertisers retain their users and keep a large, valuable and active user base.



How has Moca been providing mobile marketing solutions to brands like Xiaomi, Samsung, Vivo, Oppo, Huawei? What is your go-to strategy?
In recent years, the users of brands like Xiaomi, Samsung, Vivo, Oppo, and Huawei have been increasing significantly. In India, for example, these brands combined dominate the market and cover approximately 85% of mobile phone users. As we know, these brands have their App Store and it is the most frequently used place for users to search, find and download apps. Moca offers solutions to marketers to run their campaigns in these OEM app stores to drive more exposure.



What are your global offerings and plans related to India in 2021 and the upcoming years?
Many local Indian marketers want to direct traffic from international publishers, as about 90% of apps in India are from app developers from outside of India, especially the top 10 apps.
Indian advertisers also want to expand to other markets. As Moca works with global top publishers, we have a strong inventory in the South East Asian market, therefore, we help Indian local advertisers in acquiring new users from other geographies easily and cost-effectively.
Moca's solutions cover multiple user touchpoints – from social, sticker, keyboard, music, beauty, game, weather, scenario, SMS to air-preinstall, OEM Appstore, and re-engagement. It helps advertisers to customize an innovative and contextual advertising solution and make their brand top of mind to the potential audience.



What has been a new normal for the mobile marketing industry and how is that bringing about changes in advertising in the post-COVID-19 era?
COVID-19 has made people spend a lot of their time at home. As people adjust to the 'new normal', they tend to implement new ways of working, entertaining themselves, socializing, and studying, which most of the time is online. Many of them are willing to try new activities such as ordering food deliveries, online health consultation, even gardening, cooking, or baking through online mediums. Most of them also spend much of their time on their mobile phones for listening to music, watching movies/ shows, playing games, search for cooking tips or baking recipes, and many more. This has led to a significant growth in mobile phone users up to 5.27 billion and consumers today are spending approximately 7 hours on the Internet per day, more than twice the time they spend on TV. Given these facts, marketers need to reshuffle their strategies to survive the post-COVID-19 era. To increase upconversion and consumer acquisition, marketers now need to be more data-driven as to be able to customize the needs of different target consumers in various channels.
Consumers now prefer ads to be more personalized and interactive than before since they have become overloaded with ads, there are many programs and software that are developed, so they can ignore them. Marketers need to consider the intimate association between brands and consumers, with geo-targeting as well as tracking the consumer's digital footprints by using cookies and programmatic advertising.



Since the pandemic struck, which are the latest trends and technologies that you are seeing in the advertising industry? How committed has Moca been to providing a customized shortcut for advertisers?
As many countries are still dealing with varying forms of movement restrictions and lockdown due to COVID-19, digital channels especially in mobile devices will remain a prominent choice. People are mostly staying at home and have considerably reduced outdoor activities. Fewer people can or choose to go to an offline store, which makes the ability to buy goods and services online even more important. The range of products that are advertised digitally is now getting wider, and everyday goods aren't just being marketed in traditional ways, like newspapers, radio, and television, but directly through established apps.
For marketers, it is important to keep up with this momentum to keep high exposure in all top entries to reach and acquire a huge number of new users. OEM App stores could be the solution as they provide a fast and cost-effective solution that helps marketers to be able to acquire a greater number of new users at a fixed price in the short term without traffic overlap issues. However, for marketers, it could be much more complicated to deal with multiple OEMs with limited time and resources. Hence, Moca Technology presents as a consolidator to provide a one-stop portal, in which marketers could save their time and energy on the huge back and forth detailed issues of apps onboard on the OEM App store. Thus, they can focus on media strategy, plan, data analysis, and creative design.



As everything shifted to digital, what have been some of the innovative and interactive advertising formats for the advertisers or publishers amid the pandemic?
As for Moca, we have a wide range of programmatic-friendly ad formats that can enhance the ads campaign of the marketers. Besides we have push notifications, SMS targeting, and SMS push, we also offer video and animated ad creatives, like AR effects both in 2D and 3D formats, where consumers can play and engage with the ads. Moreover, we have built weather-connected solutions to intensify the connection between brand and demand in specific weather conditions, scenario solutions, and many more.



How are you capturing the Asian market with effective mobile marketing?
Moca has many different mobile marketing strategies to capture consumer attention specifically in the Asian market. We provide one-stop advertising solutions, including app uploading, air preinstall, user acquisition, re-engagement, and brand awareness on OEM app stores. In addition, we are also partnered with global top-ranking apps and help advertisers make innovative formats and combinations for contextualized promotion as well as have in-house DSP, DMP, ADX, SSP supporting both RTB and PMP.
For each country in the Asian market, we have different strategies, as each country has different consumption patterns. For example, in Indonesia, we have branding solutions in multiple channels, which focus on raising brand awareness, making the brand stronger, trusted, and eye-catching. Meanwhile, we also have AR solutions in which consumers can play and engage in the activities of the ad, like virtual try-on for make-up brands, where consumers can try the make-up virtually. We also have Audio Solutions, Pre-roll Video, Game Solutions, and many more.



Moca is also partnered with some global top-ranking apps in the Asian market such as TikTok, WeTV, iQiyi, WPS, BeautyPlus, Camera 360, CamScanner. What have been your purposes behind these partnerships?
We are their premier partners. Our purpose is to not only sell their inventory, but also help them analyse and exploit their value, and design advertising solutions to meet variable demand. Besides, we give advertisers tech support to help publishers go for a shortcut on R&D and make their system meet IAB and other international standards.