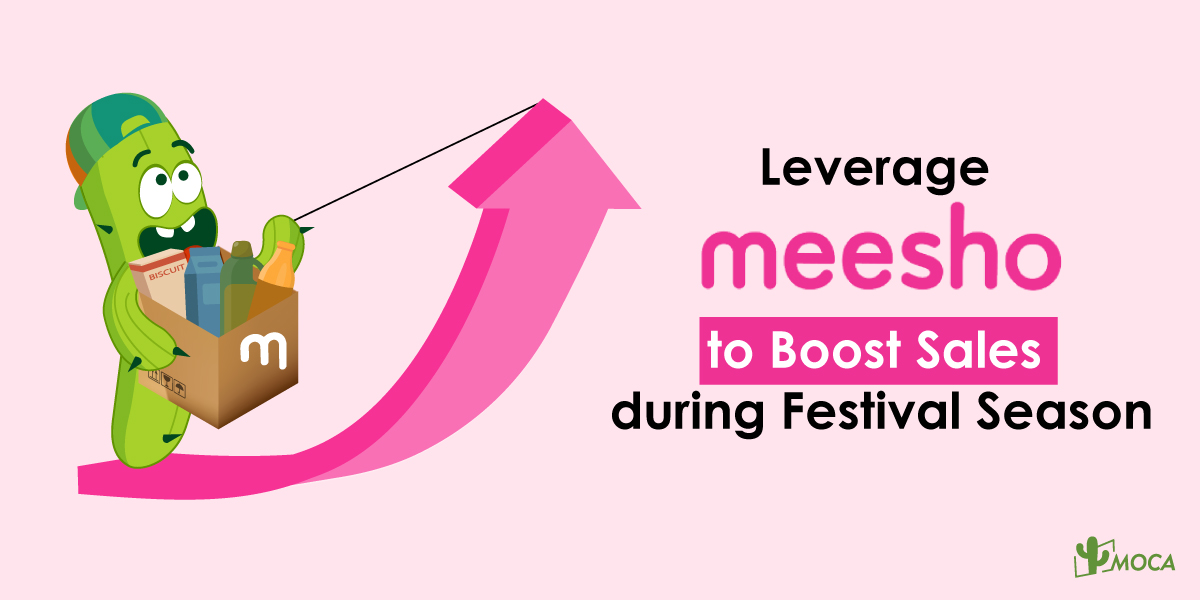 The B2C Ecommerce is expected to grow steadily, recording a CAGR of 8.68% during 2023-2027, according to India B2C Ecommerce Market Opportunities Report 2023 by ResearchAndMarkets.com. In a market where giants like Flipkart and Amazon have long held sway, Meesho has emerged as a game-changer.
With over 18 million registered users in 2022, Meesho is a powerful force in the market. What sets Meesho apart is its unique approach to social commerce. Rather than selling products directly to customers, Meesho provides a platform for resellers to connect with manufacturers and suppliers based on strong social network. This innovative model empowers individuals, including housewives, students, and young professionals, to utilize social media channels like WhatsApp, Facebook, and Instagram to sell products within their personal networks.
With over 70% of its customer base originating from tier 2 and tier 3 cities such as Jhansi, Mathura, and Dehradun, Meesho has successfully bridged the gap between urban and rural India. The platform now boasts approximately 100 million active product listings spanning 30 diverse categories, with women's wear leading the sales. In terms of order volume, it processed over one billion orders in 2022 alone, marking a remarkable 135% year-on-year growth. Based on monthly transacting user count, it rose 26 times to 140 million 2022 compared to the previous two years.  In terms of order volume during festival season of 2022, it ranked No.2, capturing 21% of the market share, according to Redseer Strategy Consultants.
85% of its orders in 2022 came from returning users. Non-fashion categories also surged by over 120% in the last 12 months. In 2022, it achieved a significant milestone by surpassing 1.1 million sellers on its platform, with over 600,000 small businesses joining during the same period. What's particularly noteworthy is that nearly 50% of these sellers hail from Tier 2 and beyond regions, Meesho said. Additionally, year-on-year customer acquisition cost has dropped from Rs 236 to Rs 56. The platform's seller base grew by 45,000 during 2023 Q1.
It is becoming the world's fastest shopping app to cross 500 million cumulative downloads across Google Play and the iOS App Store combined, accomplishing this milestone in just six years.
India's digital ads market is expected to touch $35 billion in the same time-period and e-commerce platforms will be one of the biggest contributors enabling this upward spiral, according to Redseer. The contribution of e-commerce platforms to the adtech industry has rapidly increased from 15% to 20% in the last two years. As the emerging ecommerce player, Meesho also witnessed a sharp advertising revenue increasing in the last eight quarters, currently with 6% contribution to its overall revenue and the number is expected to double over time, Meesho shared in April 2023.
As Meesho continues to innovate and expand, it is reshaping industries and creating opportunities for millions. As the premium partner of Meesho, MOCA can provide all-weather advertising solution to help you acquire users cost effectively.
If you are interested to know more about how to leverage Meesho to enlarge user base as well as increase sales, please contact MOCA at business@moca-tech.net.