Wings with its product Chocodrink wanted to reach its audience in Indonesia through OTT platforms. As we know, Indonesia with its huge population of more than 260 million, has significant growth of OTT market as there is a constant rise in demand for OTT services. OTT enables consumers to access content such as movies and TV services directly online and on user demand through their mobile phone, connected TV, tablets, and gaming consoles. With this rise of the OTT market, the need to sell products with audio and video service formats is also significant. Looking at those facts, Wings Chocodrink partnered with Moca Technology in order to run their ads on some of OTT platforms, such as WeTV and IQIYI.


How it worked and the result.
Moca technology is the premier partner of WeTV and IQIYI. We are not only just selling their inventory but also help them analyze and exploit their value as well as design advertising solution to meet advertisers' variable demand.
For Wings Chocodrink, the campaign for their Hot Drink and Cold Drink run from mid-July to the first week of August 2021 in both WeTV and IQIYI platforms with non-skippable 15-second pre-roll video formats.
The campaign was successfully able to reach a significant number of audiences especially in the top 10 cities in Indonesia as well as able to surpass their requested impression.


About Chocodrink
Chocodrink, a product from Wings, is an instant powdered chocolate beverage with Belgian chocolate taste that can be brewed in hot water or served in cold water.


About Moca Technology
We are the largest OEM consolidators across the globe and an advertising innovator to help advertisers to make innovative formats & combinations for contextualized promotion.
MOCA wants to be the most trusted and reliable partner for marketers to provide one-stop service in improving efficiency and effectiveness communications across all OEMs and Top publishers, to help them to reach the target audience and to be the top of mind brand.

Visit our website and follow us on LinkedIn and Facebook

Campaign on WeTV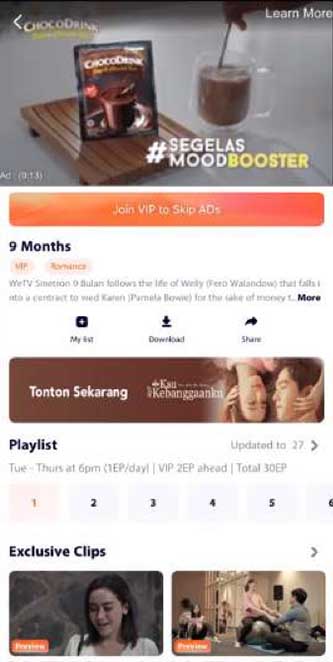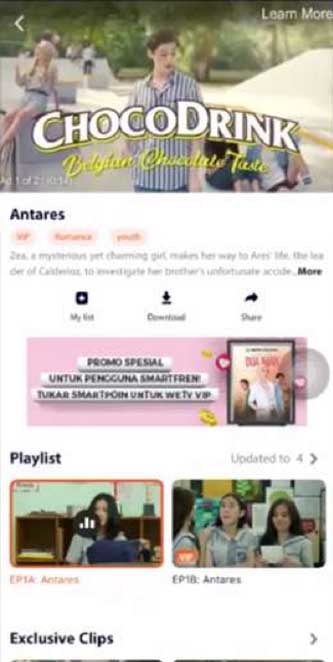 Campaign on IQIYI